2012 Projects of the Year Winners 
  We are pleased to present the winners of CISCO's 2012 Project of the Year:
New Construction/Chicago – Rush University Medical Center
1653 West Congress Parkway, Chicago, IL 60612, Cook County
Budget: $654 million
Completed: November 11, 2011
Submitted by: Jacobs (On behalf of Power/Jacobs Joint Venture)
Included in the Rush University Medical Center's (Rush) 10-year, $1 billion campus redevelopment program, was an 840,000 SF, 14-story hospital building (the Tower).  The Tower houses 304 acute and critical care beds, 72 private neonatal intensive care rooms, 10 labor, delivery and recovery rooms (LDRs), 28 new operating rooms and 14 procedure rooms.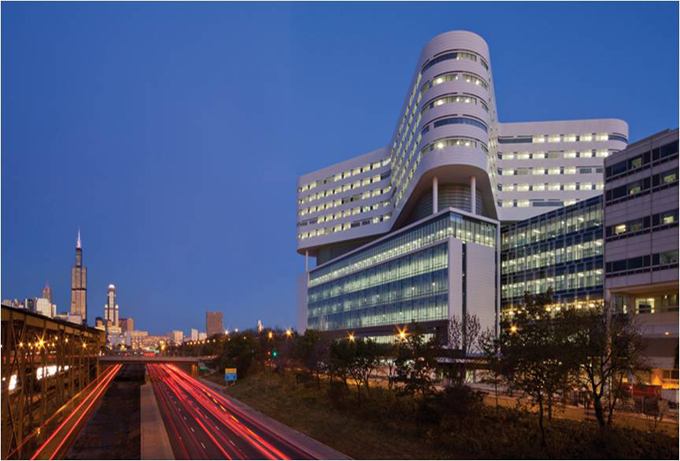 The Tower was engineered and constructed with numerous sustainable features, including recycled materials, water conservation, green roofs, passive solar lighting and heating, and operating room air quality throughout the entire building. Until July 2012, the Tower attained LEED Gold NC certification, and until July 2012, was the largest health care project to receive such certification.
New Construction/Suburbs – College of DuPage Homeland Security Education Center
425 Fawell Blvd., Glen Ellyn, IL, DuPage County
Budget: $23 million
Completed: August, 2011
Submitted by College of DuPage
The College of DuPage's (COD) Homeland Security Education Center (HEC) responds to growing public concerns about national security and regional unemployment.  The first facility of its kind in the Midwest, the 62,000 sf HEC is an epicenter for multi-jurisdictional training.  It is designed to prepare firefighters, police personnel, and other first responders for international and domestic terrorist acts, as well as man-made and natural disasters.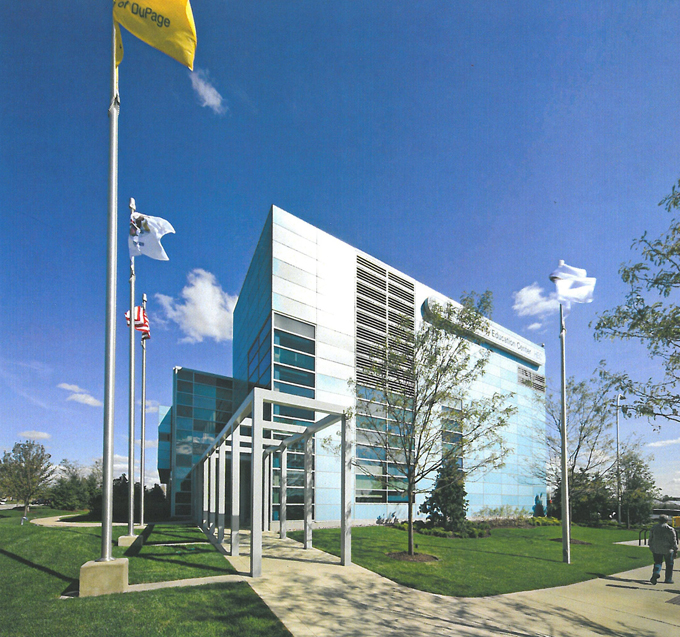 The HEC creates a new gateway on the west side of the campus, but it also creates a symbol of strength to the community.  The impact on the community is as follows: a) sophisticated training for regional law enforcement and emergency personnel; b) graduates to fill 19,000 jobs over the next 10 years; c) strengthens the bond between college and community; d) assurance that local first responders are receiving excellent training; and e) a commitment of dedication to regional and national safety.
Rehabilitation – Tri-State Tollway/Jane Addams Tollway/Tri-Level Bridge Project
Cook County, IL
Budget: $13.8 million
Completed: September 15, 2012
Submitted by: Illinois Tollway
The Tri-Level Bridge that connects I-294 and the Jane Addams Tollway (I-90) is one of the most complicated, heavily traveled interchanges on the 286-mile Tollway system in Northern Illinois. Located in Cook County, just northeast of O'Hare Airport, this bridge serves commuters, tourists and commercial vehicles traveling between Chicago, Wisconsin and Indiana.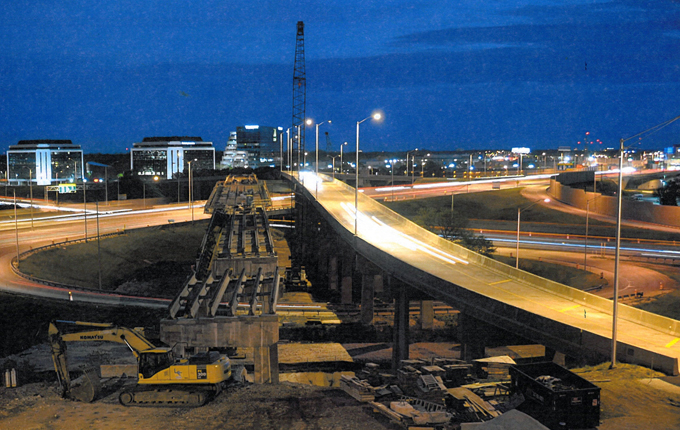 In the end, the Tollway reconstructed nearly one-mile of bridge deck, built 192 new precast, prestressed concrete beans, poured 5,000 cubic yards of concrete, spread 3,200 tons of asphalt and used 1.3 million pounds of reinforcement bars in the bridge decks.
Educator of the Year is Janice Stoettner, Executive Director, Career Development System.
Labor Conciliator of the Year is John Tribble, Conciliation/Mediation Division Manager, Illinois Department of Labor.
Public Body of the Year is the Chicago Department of Aviation/Commissioner Rosemarie Andolino accepting. 
Last year's Project of the Year award winners:
New Construction – Chicago: Public Building Commission of Chicago's entry of Engine Company 109 Firehouse/Little Village Library
New Construction – Suburbs: New Elmhurst Hospital.
Residential Construction: Park Douglas, a 19-building multi-family project on Chicago's West Side.
Rehabilitation: Navistar's new headquarters in Lisle
Educator of the Year: Ken Ross, Teacher/Instructor, York High School
Labor Conciliator of the Year: Dale Conaway, Illinois Department of Labor
Public Body of the Year: Illinois State Toll Highway Authority/Executive Director Kristi Lafleur accepting 
Winners are selected based on the project's design, quality of construction, safety record, and impact on the surrounding community.